TWO NEW ALBUMS!

I'm so excited to let you know that my 3rd solo album "The Old Man and the C Chord" is out. It is streaming on all the services. You can purchase the digital download or an actual CD (or just read about the album) by clicking right here! 
  I've also released a tribute to John Hartford which John Showman and myself recorded last summer.  The album is called "Much Further Out Than Inevitable" and features twelve of our favorite Hartford songs and fiddle tune played in our signature banjo/fiddle style. It is also streaming away, or you can download it here.
We are doing an honest-to-god CD release show in Toronto on November 30, where we'll perform both albums. We hope you can make it out if you're in the area! There are details in my shows page.
You Love Banjos, You Love Dogs, You Wear Shirts...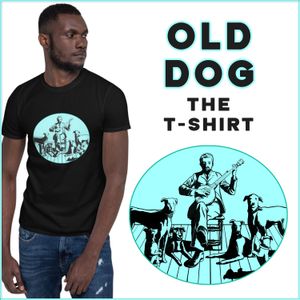 Your new favorite T-Shirt! Click Here to take a look